Various photos from the Brickworks park in Toronto.
Thanks to the world-dominating ambitions of Google, you can even see a satellite image of the full compound.



A dropped flashlight in the dark.
Outside at night.
Keeping pigeons away from the outdoor elements.
Looking out to the courtyard.
Detail of the brick press.
Rusted fans in a tunnel.
The south-west corner of the main building, looking east.
Away from the kilns.
The side of a kiln.
Looking through a kiln.
Detail of the brick press.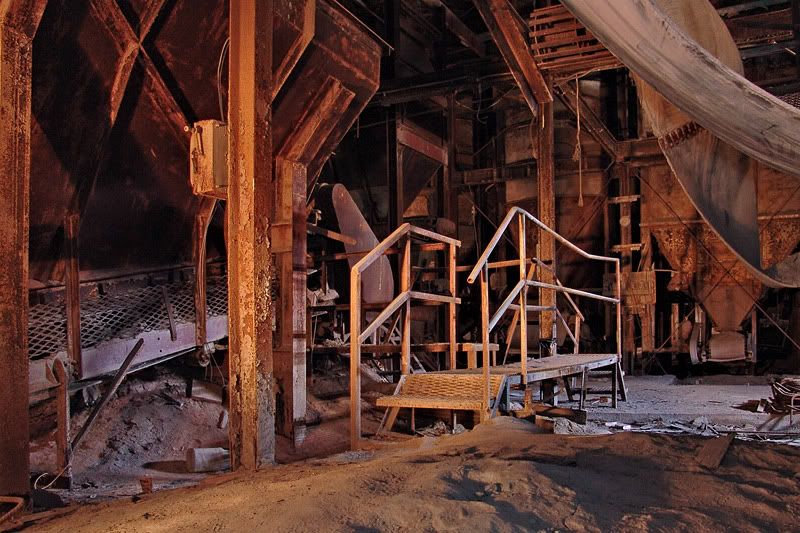 Looking away from the #1 Surge Bin.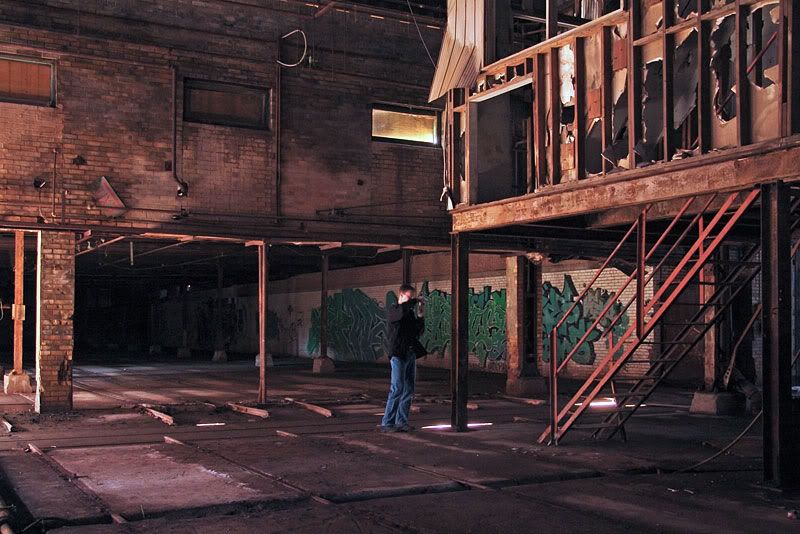 The elevated office.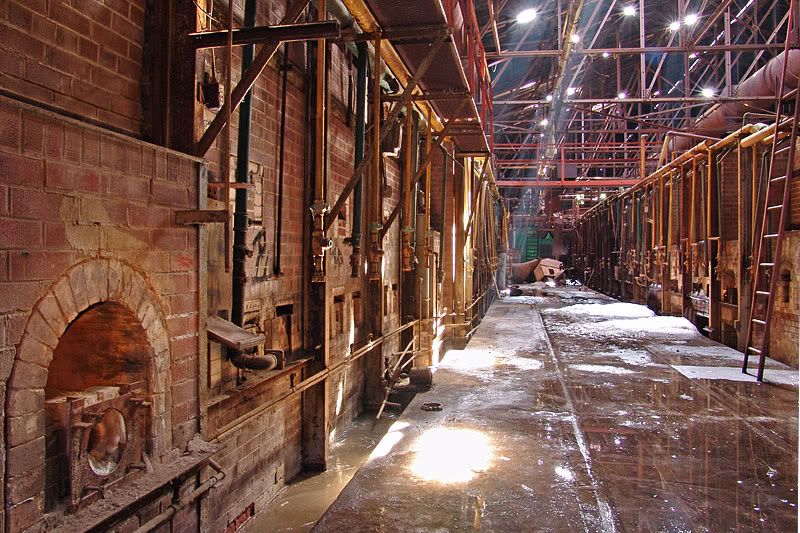 Between two kilns.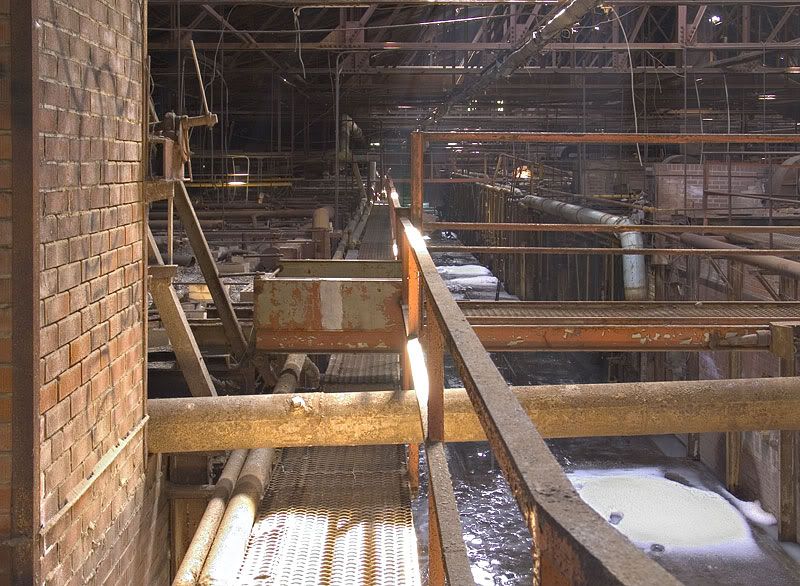 Up above the previous view.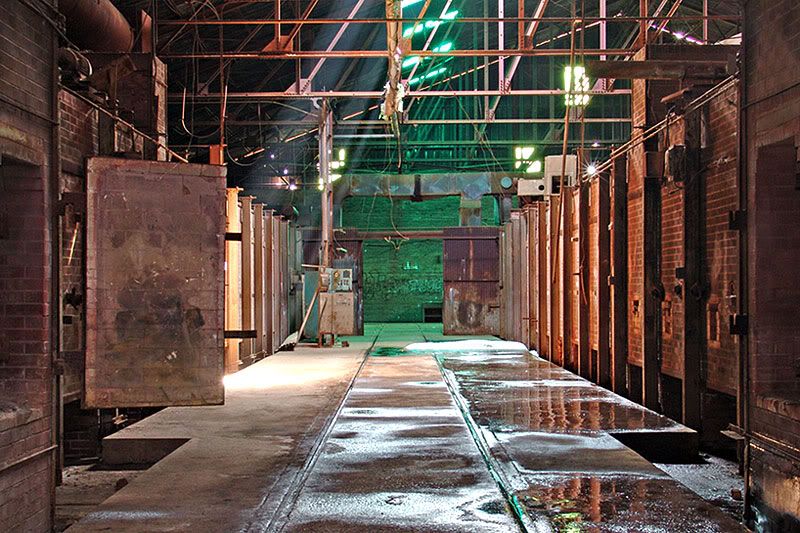 And a little farther down.
Taken from the elevated office during my first visit.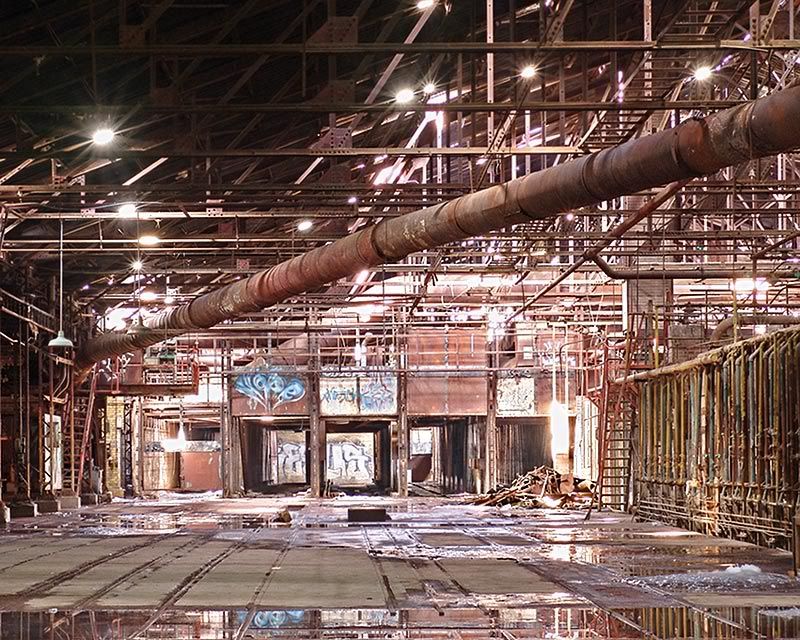 The other side of the main shed.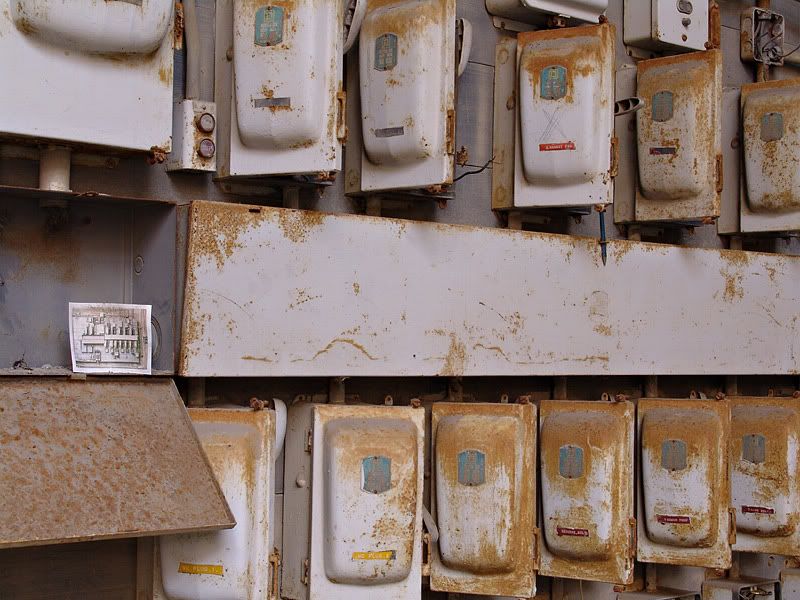 Picture in picture.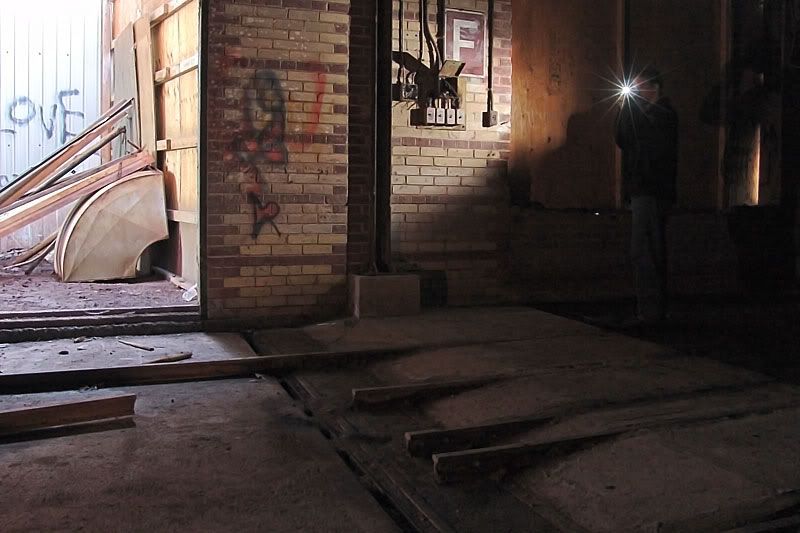 Near one of the barricaded entrances.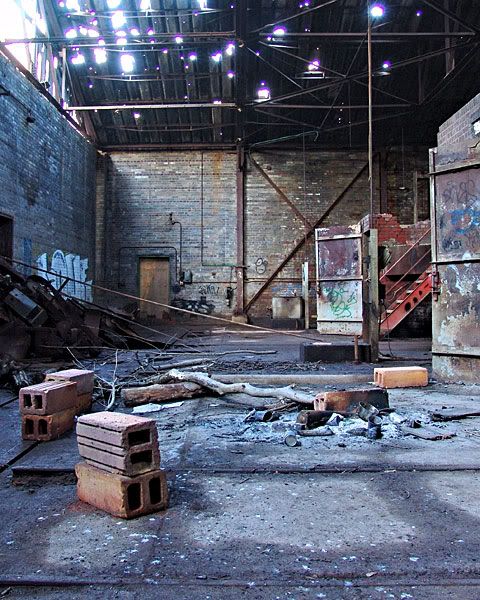 The one sign of habitation, now gone.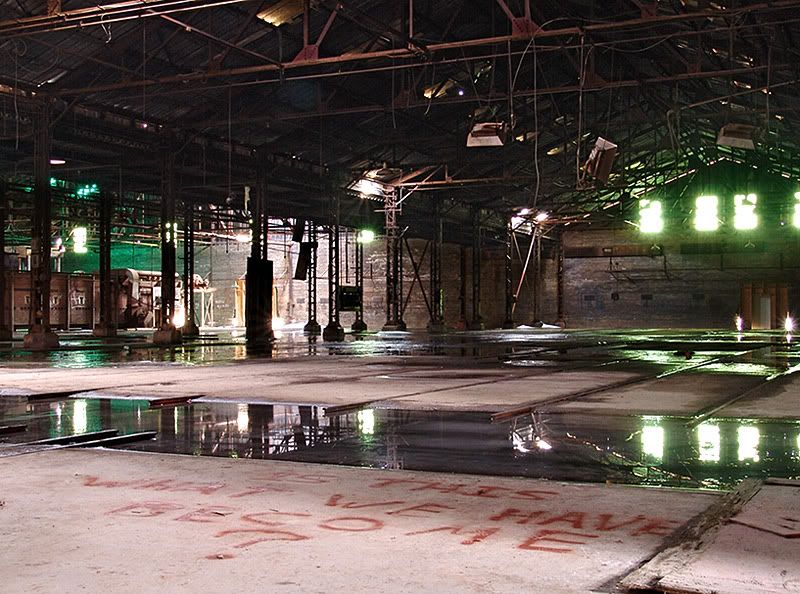 Looking across the area where I'll drop a flashlight in six month's time.